An Excellent Solution for Custom Architectural Details
The AMP Mech Lock 1.500″ Mechanical Standing Seam is an excellent solution for a roof structured with custom architectural details. It is designed to accommodate shallow slopes that are less than 3″ in 12″, mansards, walls and soffits. It also has a tight radius curving capacity, which is ideal in situations such as a cone-shaped facia.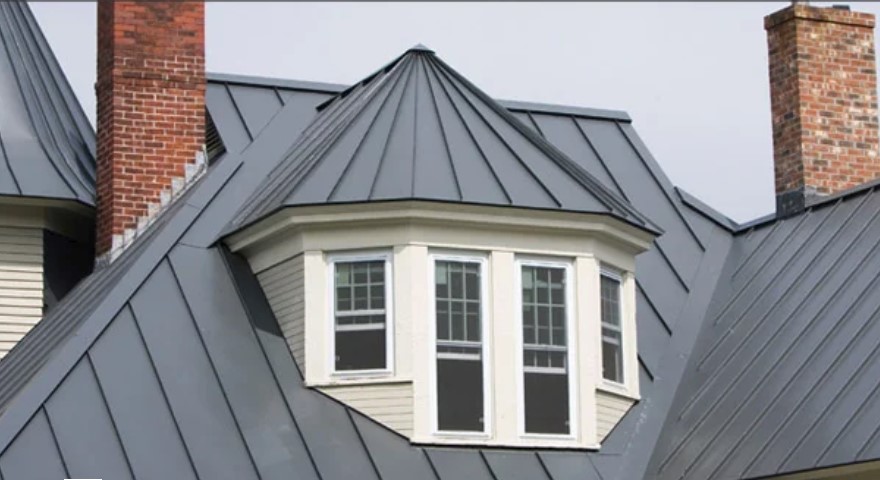 The AMP Mech Lock 1.500″ is available in a wide variety of standard colors. Plus, we can match the color of virtually any material with short lead times for quantities as low as 5,000 lbs. on steel or aluminum.
RATINGS AND CERTIFICATIONS
*Kynar 500® is a registered trademark of Atochem. N.A.
Galvalume® and Galvalume Plus® are registered trademarks of BIEC International, Inc.
ULTRA-Cool™ is a trademark of BASF.
We are The Metal Roofing Specialists
Take the first step toward upgrading your home with a long-lasting metal roof. Call us or click the link below to request a free metal roofing price quote.