Clicklock Premium Standing Seam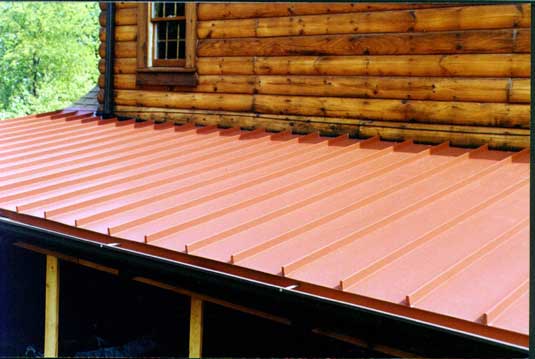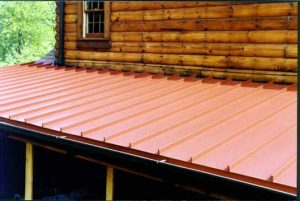 One of the most effective aluminum based roofing systems, the Clicklock Premium Standing Seam feature premium panel like structures that run vertically parallel on the top and are often a common sight at the rooftops of barns because of which they are commonly known as "Barn roofing" or "agricultural panel roofing". The vertical structures are of a great advantage as they give the clicklock premium standing seam a far greater protection and durability than any other metal based roofing system. The system features unique clip fasteners which help the sheets of metal to adjust themselves to the expansion and contractions that occur due to changes in the weather, a quality that is not present in any other type of standing seam roofing system.
Clicklock premium standing seam also prove themselves to be the most efficient roofing system when it comes to heavy rain or snow. The stainless metal property doesn't allow any water or moisture to penetrate through the roof, and enter the building, thus preventing expensive damage that can be caused by water logging.
Clicklock Premium metal roofOne of the lightest roofing solution choices, the Clicklock premium standing seam design is such that it doesn't allow water to stay on it for a long time. The per square weight is around 70 pounds which is the ideal weight to prevent stress on the building and reduces the damage rate in case of roof collapse. About 90% of the aluminum used is recycled and coated with PVDF coating technology which enhances the look and also makes it fire resistant.
At Only Metal Roofs, our Clicklock Premium Standing Seam roofing is available in a variety of colors and multiple designs to choose from, each design having an extra coat of HI-R cooling technology to help maintain heat regulation and make the building energy efficient. Our expert team will install your metal roof with utmost precision and attention to detail, all you have to do is give our team at Only Metal Roofs a call!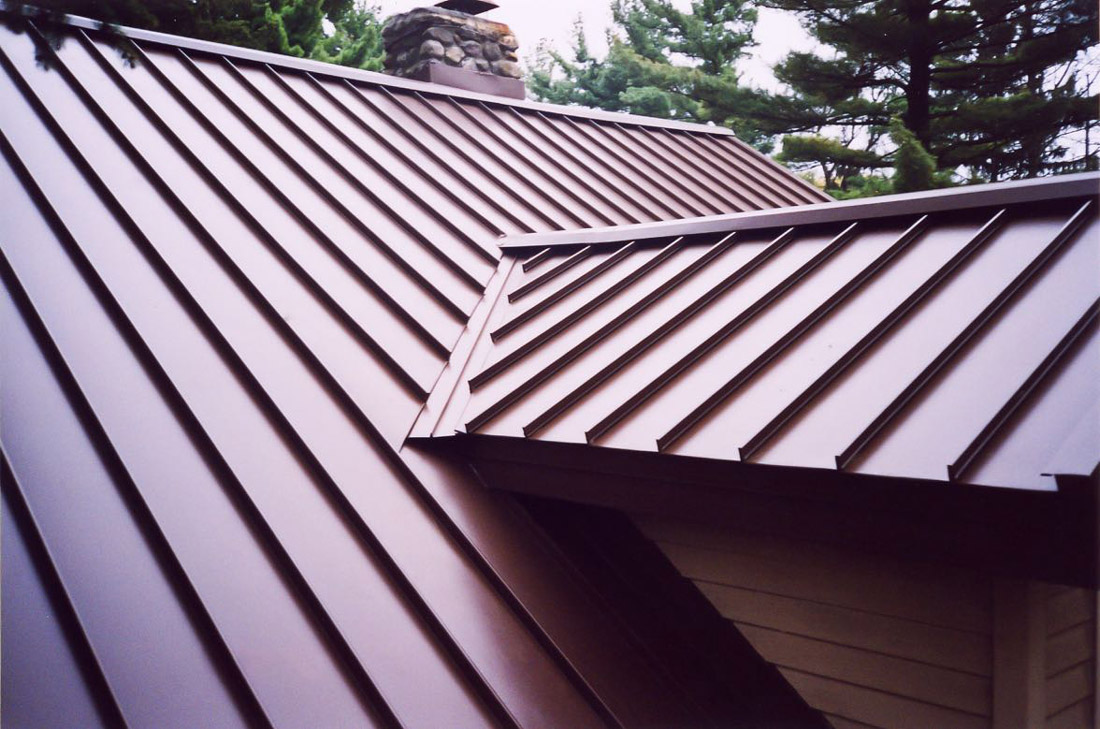 We are The Metal Roofing Specialists
Take the first step toward upgrading your home with a long-lasting metal roof. Call us or click the link below to request a free metal roofing price quote.