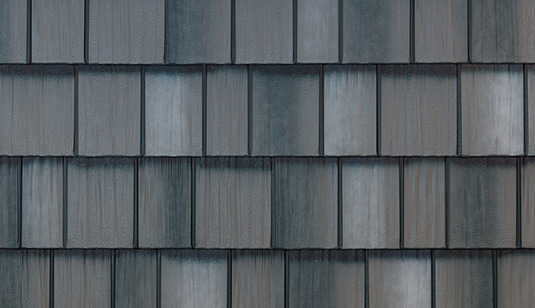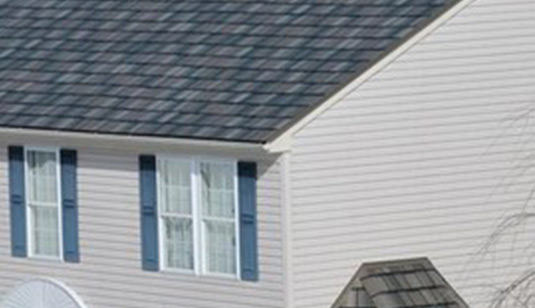 Edco's Arrowline® product emulates the realistic appearance of hand-split cedar shakes with all the benefits of steel roofing.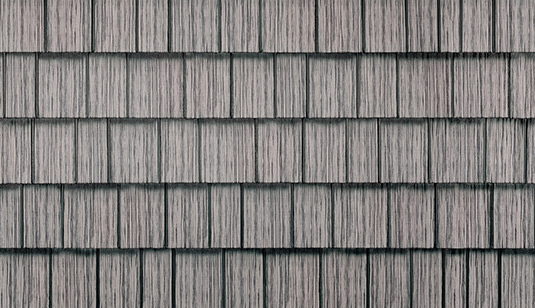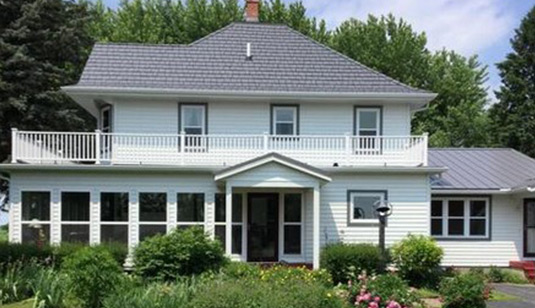 Authentic-looking hand split cedar shakes that maintain their original appearance for decades and are maintenance free.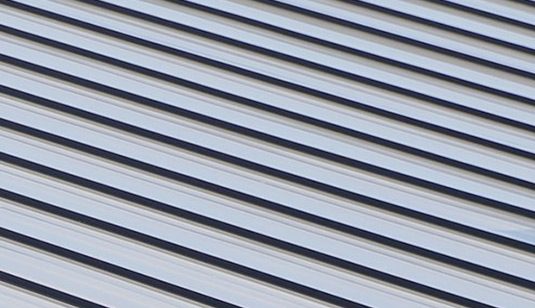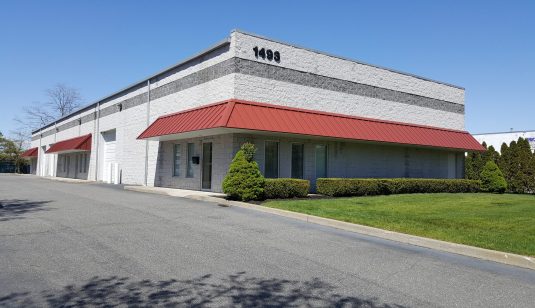 With the Englert Series A1000 roof, homeowners receive the ultimate combination of style, durability and versatility in an eco-friendly package.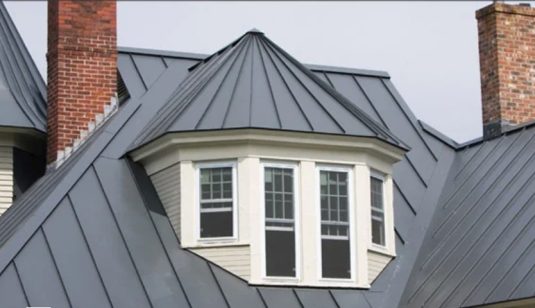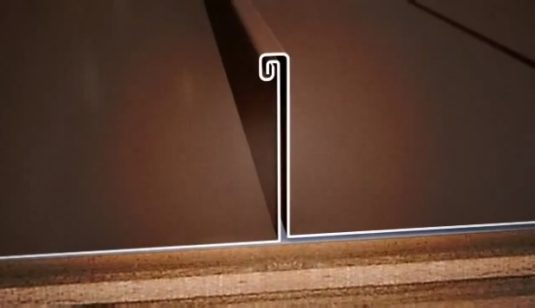 The Englert Series A1300 Mechanical Standing Seam is an excellent solution for a roof structured with custom architectural details. It is designed to accommodate shallow slopes that are less than 3″ in 12″, mansards, walls and soffits. It also has a tight radius curving capacity, which is ideal in situations such as a cone-shaped facia.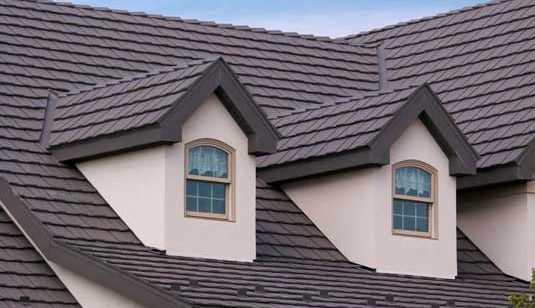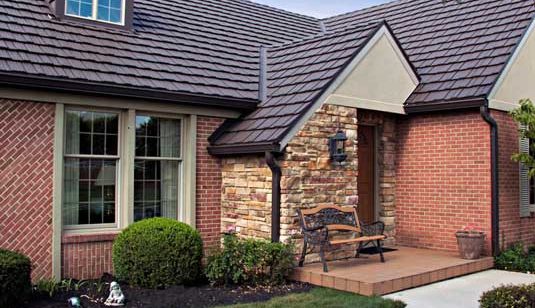 Since the 1970s, Country Manor Shake has proved to be a better and more reliable roofing resource than the classic wood shake roofs used for centuries. Country Manor Shake roofs provide homeowner such as yourself an advantage in terms of every aspect like durability, life, and also, cost.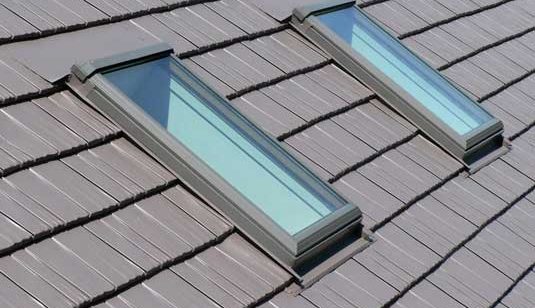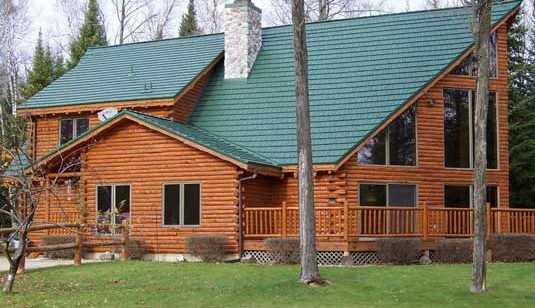 Rustic Shingle is a type of strong aluminum alloy roofing system with beautiful classic designs to provide an outstanding finishing touch and look to your roof. Designed to have a rugged texture with real wood grains to give the look of real wood shake shingle, rustic shingle comes with a lot more advantages than the wood shake, making it a much better option for roofing.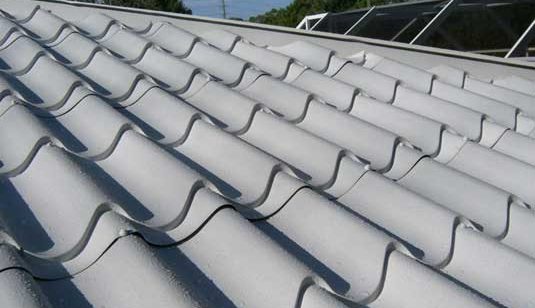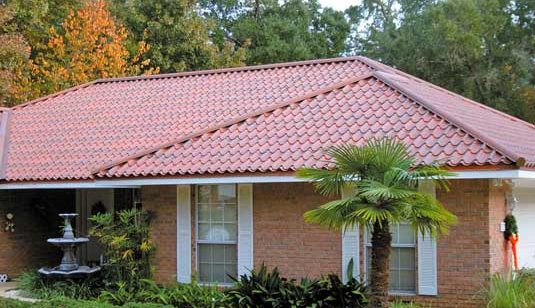 Considered one of the most charming looks for roofing, Grandetile is one of the best classical roofing materials that gives you the perfect look of a beautiful tiled roof with a lot more advantages than normal title roofing.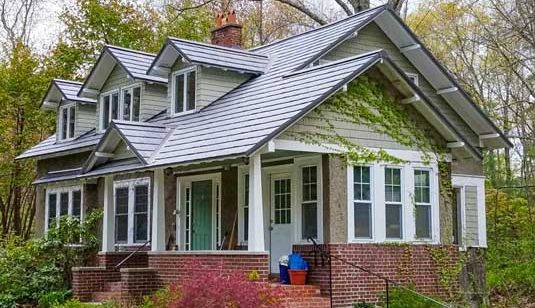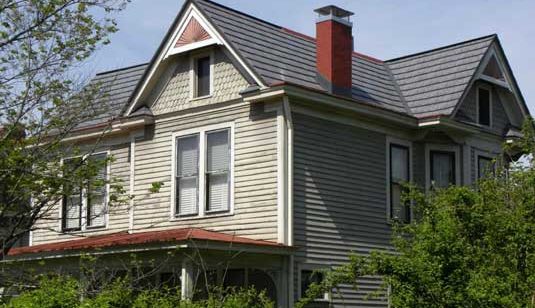 Slate Rock Oxford is a type of aluminum alloy which ultimately gives it the advantage of remaining rust-free throughout its lifetime. The stainless quality of it also means that the material a lot more durable as compared to many other options for roofing. Another huge advantage of slate rock oxford is its lower weight with about 40 pounds per 100 square feet as compared to real slate rock roofs that are about 650-4000 pounds per 100 square feet.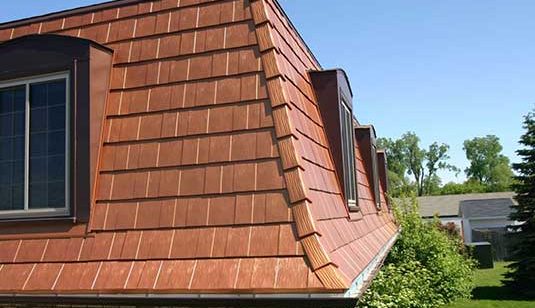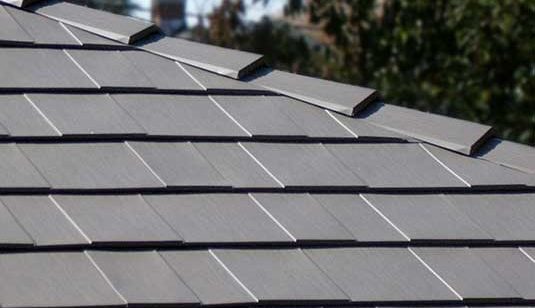 Oxford shingle is an aluminum roofing solution that is perfect for those looking for a classy, low profile option. Famous for it's classic, charming, slate look, Oxford shingle comes with the best designed interlocked system that is made to make the roof top more resistant to environmental factors and harsh weather conditions.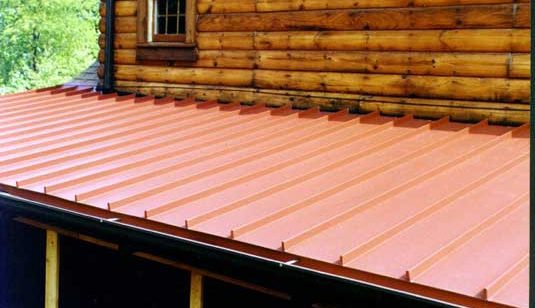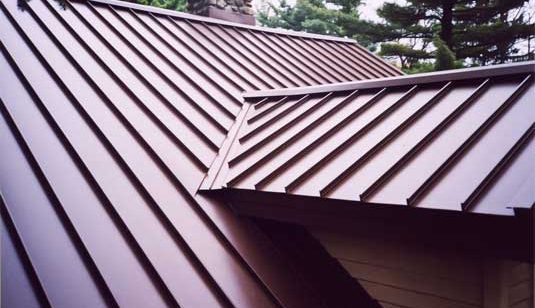 Clicklock Premium Standing Seam
One of the most effective aluminum based roofing systems, the Clicklock Premium Standing Seam feature premium panel like structures that run vertically parallel on the top and are often a common sight at the rooftops of barns because of which they are commonly known as "Barn roofing" or "agricultural panel roofing". The vertical structures are of a great advantage as they give the clicklock premium standing seam a far greater protection and durability than any other metal based roofing system.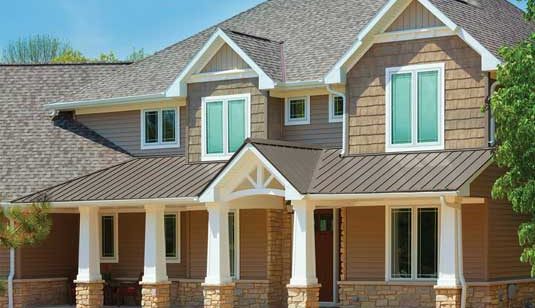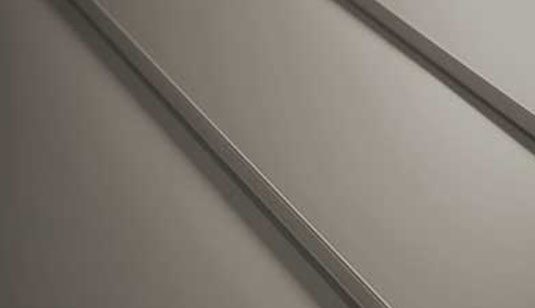 Universal standing seam is produced from one of the most top quality G90 galvanized steel which is about 16' wide as compared to most of the local steel roofing system which usually uses a lower quality steel or thinner size. The steel quality isn't the only advantage, universal standing seam systems come with interlocking vertical seams that provide great resistance again water leakage.
We are The Metal Roofing Specialists
Take the first step toward upgrading your home with a long-lasting metal roof. Call us or click the link below to request a free metal roofing price quote.