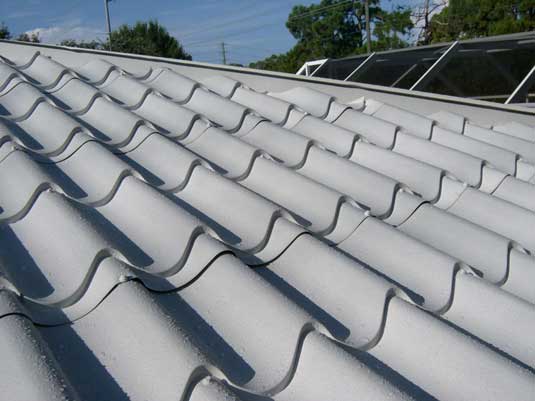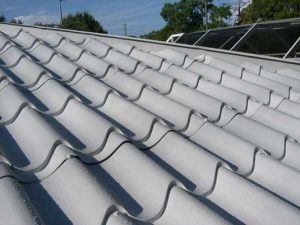 Considered one of the most charming looks for roofing, Grandetile is one of the best classical roofing materials that gives you the perfect look of a beautiful tiled roof with a lot more advantages than normal title roofing.
Due to their superior durability and sleek design, Grandetile roofs are perfect for both homes and workplaces. Unlike tiled roofs that are extremely heavy and carry the risk of intense damage in case of collapse, Grandetiles are super light-weight and highly long lasting, while providing the same look as traditional tiles.While standard low weight tiles can weigh around 500 pounds per square, Grandetiles only weight 75 pounds per square, giving them an edge over all traditional roofing tiles.
Coated with the finest and most advanced HI-R coating material, our Grandetile roofs last far longer and save the most money as compared to any sort of other material The specialized coating makes them the best source of energy efficiency and the HI-R coating is designed to prevent heat loss saving around more than 20% of energy. Furthermore the internal air gaps also intensify the effect of saving heat thus further increasing their life time.
Moving on to color and design, our grandetiles are available in a variety of colors and design to make your home look really elegant and beautiful. The optional ThermoBond coating feature that is available for this design gives a beautiful blending effect to the color to further intensify the charm and beauty of it. If you want a classic look without the drawbacks that traditional tiles come along with, try the Only Metal Roofs Grandetile roofs today!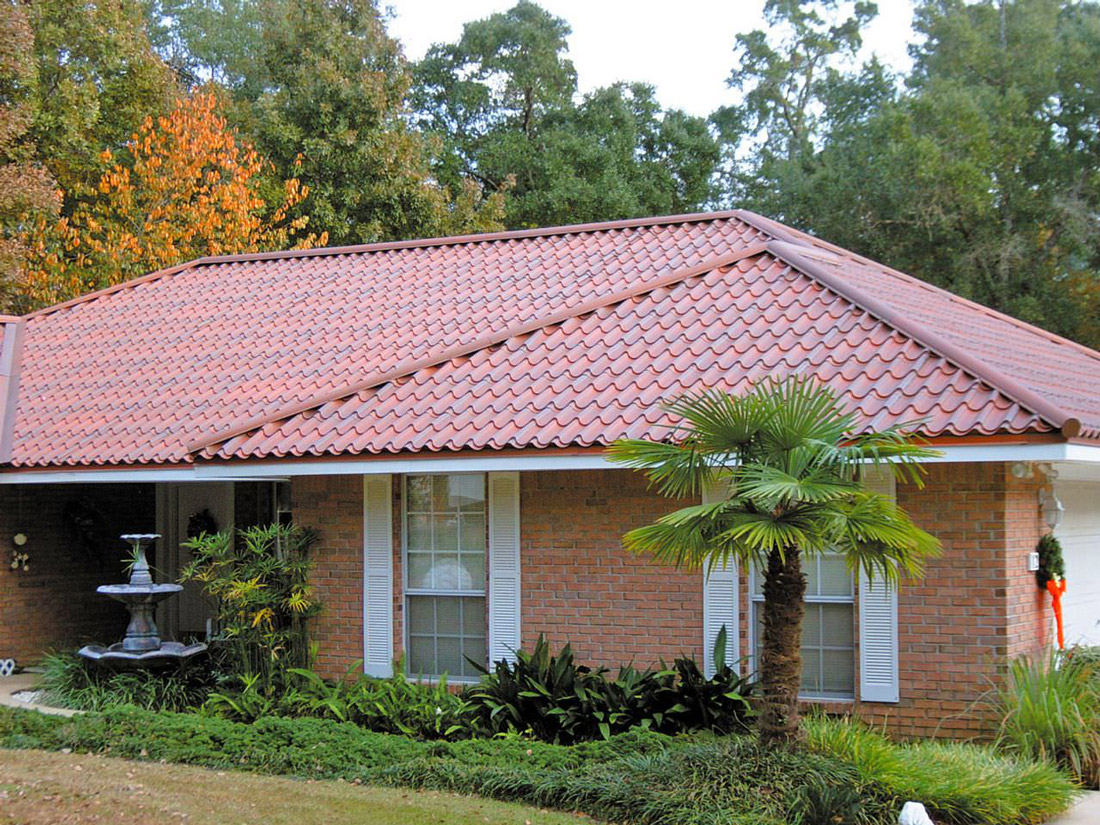 We are The Metal Roofing Specialists
Take the first step toward upgrading your home with a long-lasting metal roof. Call us or click the link below to request a free metal roofing price quote.